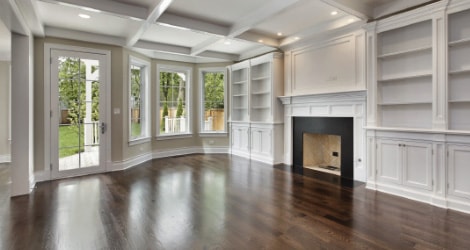 Home Renomatic is a full service licensed building and renovation specialist with over 15 years of building repairs, renovations, carpentry and full refurbishments experience, we can easily say we have done it all.
We specialize in focusing on small to medium sized home renovations, kitchen renovations, bathroom renovations, home alterations, and building repairs in Scarborough. With all trades at hand we can do it all from start to finish, no matter how small or big the job is.
Why Choose Us?
10 Year Structural Integrity Guaranteed
Our structures are built to last. We provide a 10 year formal structural guarantee to reinforce your confidence in the workmanship which we carry out. You simply will not find industry guarantees better than this.
Peace of Mind
When you choose to work with us, we do all that we can to ensure that you are covered in every event. Our workmanship is second to none and our consummate professionalism is evident in all of our finishes.
We Provide Fixed, Competitive Prices
When we quote a price which you accept, we stick to it. Any variations to the scope of work are formally processed & subject to your approval before any changes are made. We ensure you're always aware of the entire price.
We Advocate Effective Communication
Continuous communication is fundamental to the successful completion of construction works. We keep you informed so you know exactly what stage of the process we're performing & what's happening next.
We Build with Minimal Disruption
We appreciate the fact that or work can disrupt your normal routine in certain respects. All of our team members are aware of this & we make a conscious effort to ensure disruptions are kept to a minimum.
All Work Is Fully Insured and Licensed
All team members who perform work on your property from Home Renomatic are licensed professionals with years of experience. The amazing work we perform is done so with full home warranty insurances in place.