With over 15 years of experience, our team offers professional and reliable painting and general repair services in the Scarborough area. We provide free estimates for all clients and take on any residential project – big or small.
Our dedicated painters will take care of your home space leaving it looking fresh, clean and ready to be used for your comfort.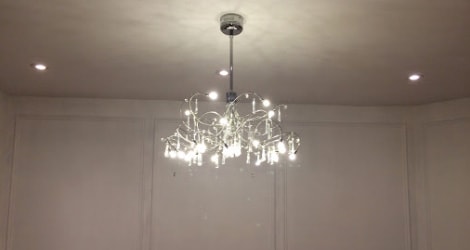 When You Need General Maintenance & Repair, Choose Home Renomatic
From start to finish, our teams work with the homeowner every step of the way. Our goal is to ensure that your project is completed just the way you expect it.
Our skilled craftsmen are experts who strive to provide homeowners with a service experience that is unmatched. No matter your needs, our contractors have the experience and knowledge to guarantee excellent, quality service.
Our General Repair and Maintenance Services Include:
General Carpentry
Painting
Drywall Repair Services
Whether you need a small hole patched in your drywall or a kitchen fully gutted and remodeled with new drywall, we can handle your drywall project.
Working well with drywall is almost an art form. It is a lot harder than you think to create a smooth surface with tape and bedding, but our contractors have plenty of experience to make it look easy.
Tile Services
We can repair, replace, or install your tiling. Our contractors can assist you with the design, layout, and installation of durable tile products for your home. We want you to have the results you want when it comes to your home improvement.
General Carpentry Services
From the frames of the houses, to staircases, to fireplace designs, our experts can do it all. Our professional carpenters have skill, expertise and professional craftsmanship to get whatever project you may dream up.
Painting Services
Painting is one of the most common general repair and home maintenance need. It is one of the quickest fading home improvement items that need to be redone. Especially on the exterior of your home or in heavy-use interior areas such as doors, doorways, walls around doors, and bathroom areas.
Our painting service team can match your current paint for a quick repair job or paint your entire interior or exterior with quality paint that will last years to come and will resist dirt and grime buildup.